Programs and Services – Overview
Service Delivery
Once we have been invited into a district, our team can collaborate with local educators to build capacity within schools and districts through in-person visits, professional development opportunities, eLearning, and resources. The focus of our consultation and service delivery style is individualized to meet the needs of the student and educational team.
Referrals and requests for POPDHH Consultation are made by School District personnel and must be approved by the Director or Principal responsible for Special Education in the District.
The POPDHH team has specialized staff with training and experience to support all students who are deaf and hard of hearing regardless of their hearing levels, listening devices and communication modalities.  Students who attend public schools, First Nations Programs and Independent Schools are eligible to receive services from POPDHH. 
*Now accepting for school year 2022-2023.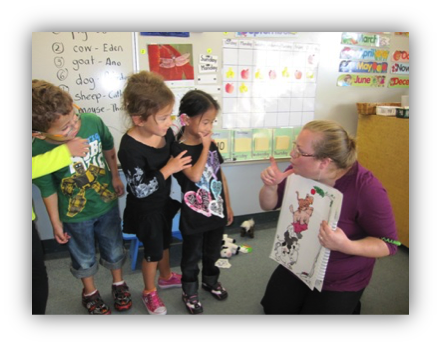 Programs and Services
Assessments
ASL Instruction
IEP development
Parent Education
Peer and Community Mentoring
Professional Development
Program Implementation
Transition Preparation
Annual Events
DHHProud: Spotlight Communication Competition; De'VIA Deaf Art; ASL Poetry Competition
Professional Mentorship
Regional Student Events
Beach Days, Deaf and Hard of Hearing Days, and more